HAEGER 824 Plus MSP
Condition:


New

Manufacturer:


HAEGER
About HAEGER
Haeger manufactures hardware insertion machines and is the leader in the development of innovative fastener insertion solutions. Well known for its full line of machines with innovations such as their SingleTouch Part Handling Technology. Create Hardware Insertion Profit Centers™ by boosting your hardware insertion productivity with Haeger advanced technologies, optimizing labour, safety and improving quality.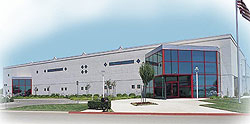 Product Details
824 MSP
8-tons (72kn) ram force and 24 inches (610mm) throat depth with adjustable ram retract position. Reliability and energy efficiency of a fully hydraulic machine. Equipped with Heager's patented safety system.
Fully Hydraulic
Fully hydraulic with PLC electrical controls
Batch Counter
Built-in batch counter
Manual Turret
Manual turret upgradeable to TIS-2
Positive Stop System
The Positive Stop System provides an easily adjustable method of precisely maintaining the stopping point of the machine cylinder. The system is particularly well suited for improving uniformity on soft, delicate workpieces. It is also effective when inserting small hardware. In addition to aluminum, the system also provides excellent insertion results on a wide variety of softer materials such as fiberglass printed circuit boards and many plastic or composite materials.
Modular Autofeed System
The MAS 9 Modular Autofeed System works with nuts, studs & standoffs sizes 4-40/M2 through 1/4-20/M6. Maximum stud & standoff lengths up to 30mm
4-Station PLC Touch Screen
4-Station with PLC Touch Screen with built-in storage for 100 programs
Media Gallery