About COSTA
Costa Sanders stands for innovation in the field of treating metal surfaces. Our product lines cover the spectrum of abrasive surface preparation including tolerance grinding, slag and burr removal, oxide removal, deburring, edge-rounding, graining or abrasive polishing and finishing. Modular in design and assembled to suit our customer's specific needs will provide maximum performance and finish. Able to handle any level of production and any size material to be processed. If you work metal with a laser, plasma or oxy-fuel cut, ask us how processing your parts in a Costa machine can efficiently improve your techniques and save you up to 60% compared to conventional grinding machines.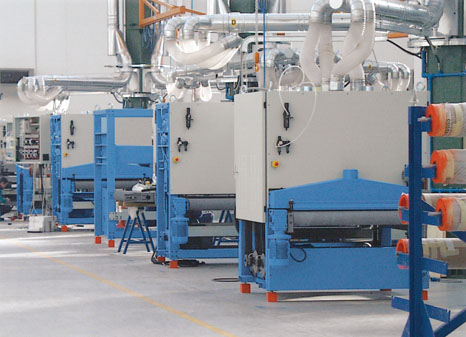 Product Details
This series, available with a working width of 1350mm, combines the heavy-duty technology of industrial grinding machines with working units dedicated for deburring applications.

These machines can be equipped with 1 and up-to 6 internal working units, and up to 2 external units. Different levels of finish can be achieved in one pass by combining more working units in one frame.

The longer abrasive belts, respect the universal deburring machines, guarantee a professional finish and consistent surface roughness, also on the most difficult materials, maintaining a constant level of abrasion.

The SB250 brush units, with quick extraction system, can add a Scotch Brite (tm) finish to stainless steel, aluminium, etc.


Now, it is possible to debur, polish, and brush finish at the industrial level with one machine only.
Available Working Units:
Cylinder
Longitudinal Brush
Scotch Brite™
Vertical Cross Brushes
Sectioned Pad
Longitudinal Brush With Abrasive Inserts
Planetary Unit
Vertical Cross Brushes
Bottom Vertical Cross Brushes