EUROMAC BX Multitool
Condition:


New

Manufacturer:


EUROMAC
Model:


Multitool

Status:


For Sale
About EUROMAC
Euromac is a world-leading supplier of metal fabricating machinery. Euromac's first-class product line-up includes CNC punching machines, CNC electric press brakes, horizontal CNC bending machines and notching machines. Euromac designs, develops and manufactures by utilizing the newest technologies in order to meet today's demanding market needs, maximizing your efficiency, ease of use and most importantly, your profitability. EUROMAC meets your ambitions...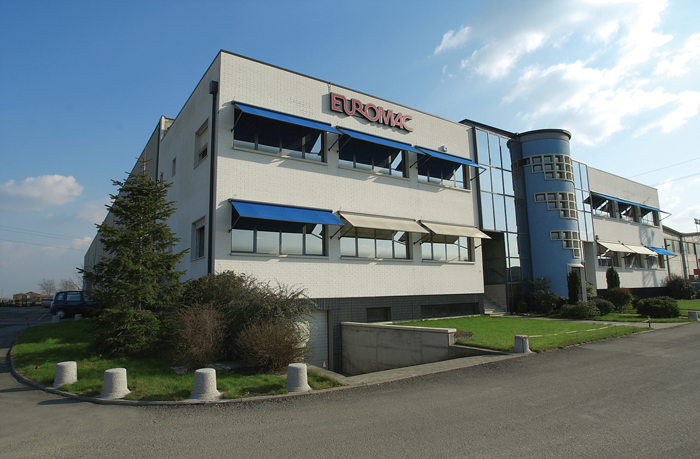 Product Details
Technical Data
C- Frame monoblock
Our machine frame is a normalized nodular cast iron monoblock in Meehanite® with 700N/mm2, designed with FEM (Finite Element Method), punching head directly built into the monoblock frame. In practical terms this means a more robust (no welding points), precise and reliable structure being at the same time compact, hence using less floor space and allowing flexibility in loading different sheet sizes.
Tooling flexibility beyond conventional means
Choose the setup you need: from Single tool (A, B, C or D up to Ø 88,90 mm) to Multitool. Why talk about number of "stations"? What you need is the flexibility to easily and quickly setup your machine with the proper tools needed for your job. Euromac gives you this flexibility, we talk about number of "tools".
| | |
| --- | --- |
| Max. punching force (kN) | 300 |
| Y axis with Multitool/ Monopunch (mm) | |
| Y = 1000 | 1050 / 1000 |
| Y = 1250 | - |
| Position accuracy (mm) | +/- 0.1 |
| Opening of clamps (mm) - standard | 7 |
| Max. hit rate (1/min): | |
| Punching with 20 mm pitch | 250 |
| Nibbling with 1 mm pitch | 550 |
| Thickness range (mm) | 0.6 - 7 |
| Max. thickness (mm) with standardclamps | 7 |
| Max. thickness (mm) with op. clamps 13 mm (for copper / aluminium) | 12.5 |
| Max. weight at reduced axis speed (kg) | 150 |
| USB port | 6 |
| Installed power (kW) | 6 |
| Approx. weight (kg) | |
| X = 1250 | 4000 |
| X = 2000 | 5000 |
| Overall dimensions (mm) | |
| X = 1250 | 2240 x 3250 |
| X = 2000 | 3980 x 3250 |
Media Gallery