COSTA MW
Condition:


New

Manufacturer:


COSTA
About COSTA
Costa Sanders stands for innovation in the field of treating metal surfaces. Our product lines cover the spectrum of abrasive surface preparation including tolerance grinding, slag and burr removal, oxide removal, deburring, edge-rounding, graining or abrasive polishing and finishing. Modular in design and assembled to suit our customer's specific needs will provide maximum performance and finish. Able to handle any level of production and any size material to be processed. If you work metal with a laser, plasma or oxy-fuel cut, ask us how processing your parts in a Costa machine can efficiently improve your techniques and save you up to 60% compared to conventional grinding machines.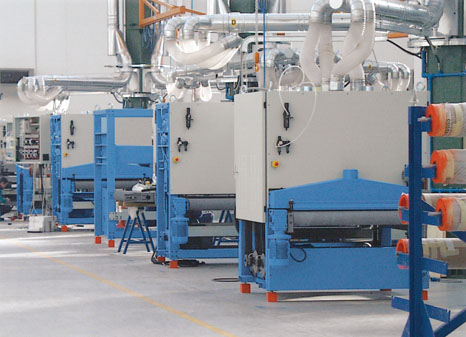 Product Details
Wet processing includes all applications with sanding belts, brushes, and other surface processing media, where the process requires coolant liquid. Such cooling liquid is utilized to keep the sanding belts clean, ideal for applications requiring tight tolerances, and avoiding heat expansion.

The contaminated coolant is collected in a pan, and then it is filtered to eliminate the sludge. The filtered liquid is then recirculated in the system.


The machine includes a pre-drying system for the processed workpieces made of wiping rollers and a series of air knives.
Photo Gallery