About EUROMAC
Euromac is a world-leading supplier of metal fabricating machinery. Euromac's first-class product line-up includes CNC punching machines, CNC electric press brakes, horizontal CNC bending machines and notching machines. Euromac designs, develops and manufactures by utilizing the newest technologies in order to meet today's demanding market needs, maximizing your efficiency, ease of use and most importantly, your profitability. EUROMAC meets your ambitions...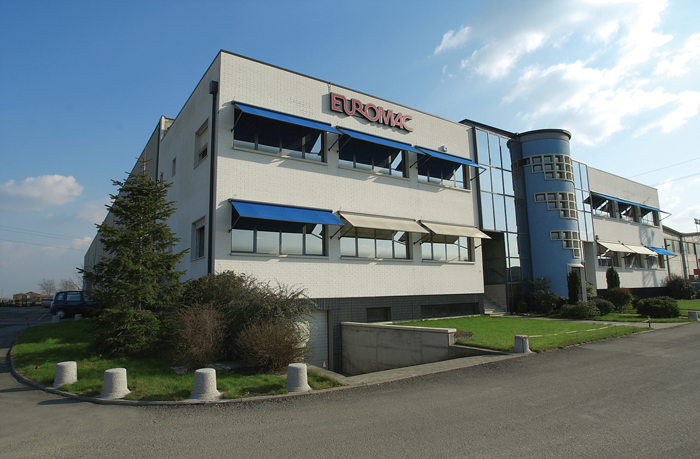 Product Details
EUROMAC ZX Series of CNC punching machines offer increase punching rates and our patented FLEX Hybrid System which combines the power of hydraulics with the precision and speed of electronic control.
30-metric tonnes of punching force, available with throat depth (Y-Axis) of 1250mm and X-Axis of 1300, 2250 & 2500mm. Auto-indexing can be equipped with Multitool 4 - 6 - 10 punches or Single Station tooling (type Thick Turret A - B - C - D)
Technical Data
• Programmable adjustment of stroke length
• Toppunch® Touch Control (TPT)
• Automatic hydraulic clamp positioning programmed by CNC
• Two hydraulic opening clamps (60 bar)
• Automatic lubrication for top drilled single punches and Mulitools
• Easy sheet loading system thru 3 pneumatic cylinders • Standalone machine control
• Standard machine software (Toppunch®)
• Standard tables with brushes
• Front overturning table extension L. 830 mm
• External cooling system • Die holders: n. 1 size D - n. 1 size C - n. 1 size B - n. 1 reduction for B / A
• Punch reductions: n. 1 D / C - n. 1 D / B - n. 1 B / A
• Set of keys (3-4-6-8 mm socket head screws, greaser)
• Instruction manual (paper & electronic format)
• Pressure gauge • Predisposition for teleservice (internet connection required)
• USB Memory Stick
Many options available to enhance the way you punch.