EUROMAC Digibend Horizontal Bender 800 CNC
Condition:


New

Manufacturer:


EUROMAC
Model:


800 CNC

Status:


For Sale
About EUROMAC
Euromac is a world-leading supplier of metal fabricating machinery. Euromac's first-class product line-up includes CNC punching machines, CNC electric press brakes, horizontal CNC bending machines and notching machines. Euromac designs, develops and manufactures by utilizing the newest technologies in order to meet today's demanding market needs, maximizing your efficiency, ease of use and most importantly, your profitability. EUROMAC meets your ambitions...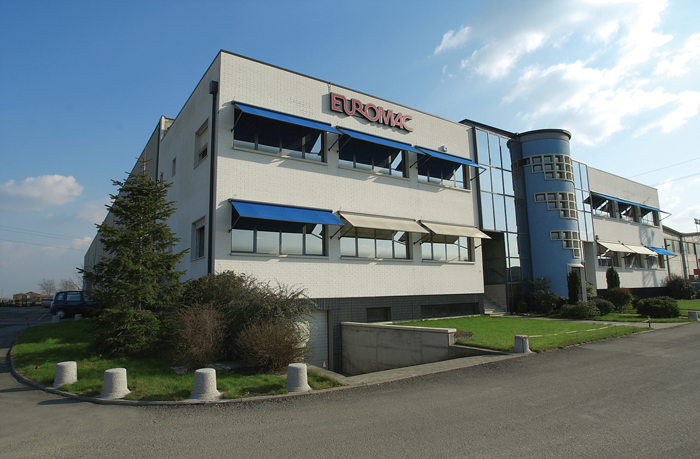 Product Details
Technical Data
With Euromac you get the maximum bending flexibility
Euromac offers a variety of standard tools for a Digibend and changing from one tool setup to another is fast and easy.
The Digibend table is a machined out of a single monoblock of Meehanite® 700N/mm2 (no welding points), the cylinder is completely embraced in the structure and the RAM is guided in all its stroke in order to be able to maintain the highest accuracy even in the high tonnage demanding applications. The strong structure combined with the unique control system and the specifically designed hydraulics ensure the repeatability accuracy (0,05 mm) even after thousands of bends.
The flexible and strong design of the Digibend table (with antimarking treatment) together with the easy to use control system (2 axis CNC controlled) allows any customer to create their own custom tools for special applications.
| | |
| --- | --- |
| Max. pressure (kN) | 800 |
| Max. stroke (mm) | 345 |
| Max. working speed (mm/sec) | 9.3 |
| Min. working speed (mm/sec) | 4.6 |
| Return speed (mm/sec) | 45 |
| Average working speed (mm/sec) | 27.2 |
| Storables programs | 255 |
| Sequence of storables programs | 50 + 5 (for punching) |
| Number of bends for each sequence | 16 |
| Working table dimensions (mm) | 650 x 1565 x 925 (H) |
| Fixing holes in working table (nr. x Ø - mm) | 6 x Ø 80 |
| Working height (mm) | 925 |
| Oil tank capacity (lt.) | 60 |
| Motore HP - Kw | 5.5 - 4 |
| High bending (mm) | H=200 |
| Extra high bending (mm) | H=400 |
| Shearing max thickness | H=150 x 12 (th) |
| Punching max thickness | Ø 30 x 12 (th) |
| Straightening (H/thickness) | H=200 |
| Two-jaw-bending (mm) | Ø 60 |
| Rotary bending (mm) | Ø 50 |
| CNC automatic backguage (Length, mm) | 1250 / 2000 |
| Approx. weight (kg) | 1500 |
| Overall dimensions (L x l x h) | 750 x 1565 x 1200 |
Media Gallery